We're determined to help you calculate even the most hard to estimate earthworks quickly and effortlessly. Banking and batter can be tricky to calculate, but MudShark is the best earthworks software for the task.
Banking and Batter in 4 Simple Steps

We've designed MudShark to be simple to use; and our customers are already telling us it's the easiest software for cut and fill. We've maintained that philosophy in delivering a way for you to calculate your banking and batter.
Steps for banking and batter:
Create a new structure
Use Advanced Options to set the trim requirements
Takeoff the boundaries for the structure.
Click Calculate.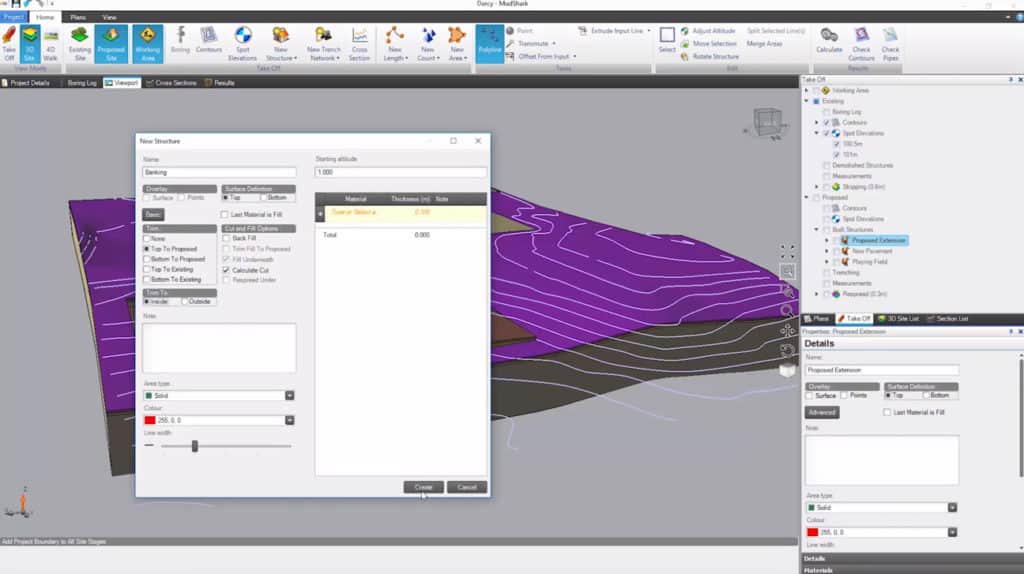 It's that simple. And be sure to be sure it's done right, click 3D Site to inspect a model of your site.
Sometimes close enough isn't good enough. And with MudShark, we;re delivering the best earthworks software for calculating your banking, batter, or any volumes for your groundworks estimating.