We're excited to be delivering MudShark 7, which includes our most flexible and user requested features to date. MudShark gives you you unparalleled control over your earthworks projects. We've kept our customers at the front of our mind as we designed and developed MudShark 7, and we can't wait for you to use take advantage of our work.


Measurement Tools

One of the most requested features from our customers has been for a way to measure without affecting your cut and fill volumes. And we're delivering on this with MudShark 7. So now you can now measure a length, an area and a count from the ribbon. You can create shapes to estimate lengths and areas freehand, or from existing structures or lines on your Plan. With Counts, we give you multiple three dimensional objects, including cube and pyramid, to use in your project, so it's not only easy to calculate objects for landscaping or construction, but you can also differentiate between them.

Advanced Options for Structures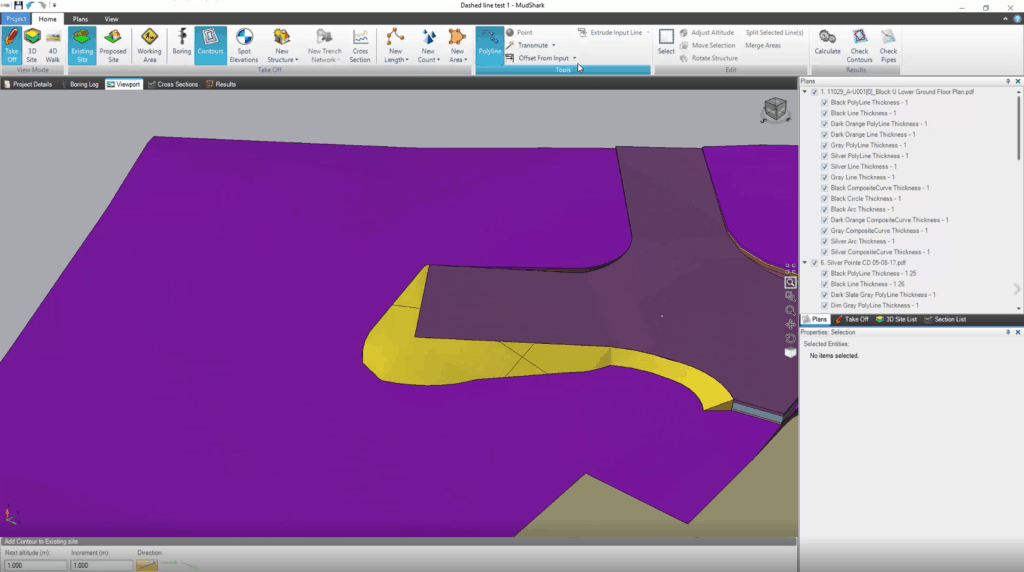 With MudShark, we've got a tradition of giving you the right tools for the job. So, whether you're calculating trenches or retaining walls, you know we have your back.
Now, we have a tool for calculating banking and batter. You can control how cut and fill, and trim is applied to structures. You control how you're trimming a structure, and whether it's trimmed against the existing or proposed site. Also, you can now also choose whether the structure surface define the bottom or top of the structure.

Takeoff Enhancements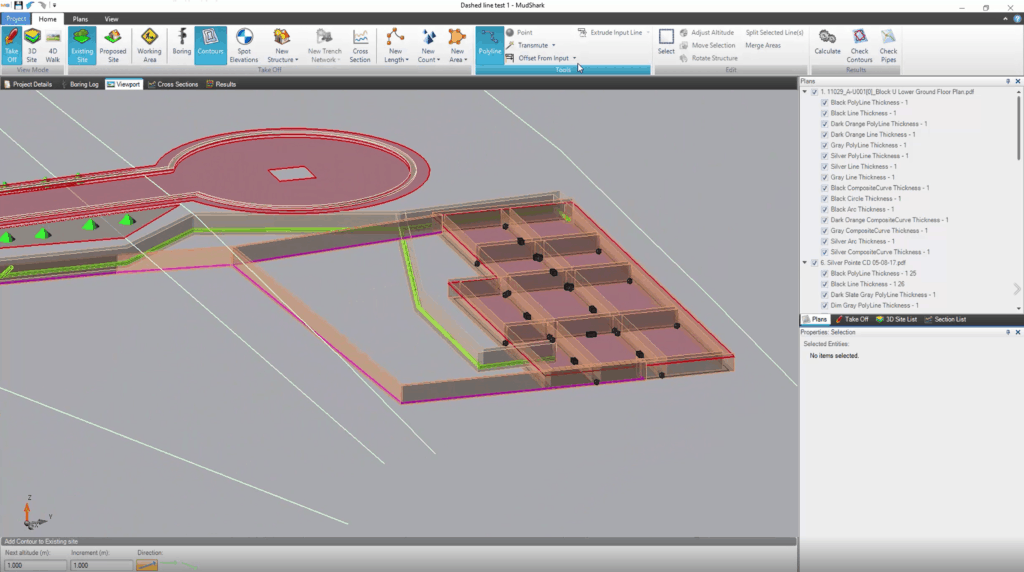 We designed MudShark to make taking off a plan for your earthworks easy. And we take this to the next level with MudShark 7. Transmute has always been one of the most powerful tools in MudShark, but now it's even better because it can transmute dashed contour lines, and any structure.
One complaint we've heard from our customers has been about trying to takeoff quantities from a plan when the right lines are missing. We've solved this with the Offset From Input tool. You can now choose to offset lines by a vertical, horizontal, or angled offset.
Having to re-enter data over and over again, can slow you down. But now, MudShark remembers what you last entered for a field. Whether you're entering figures for altitudes, or offsets, or angles or thicknesses, we'll remember the data so you can work even quicker.


Heat Maps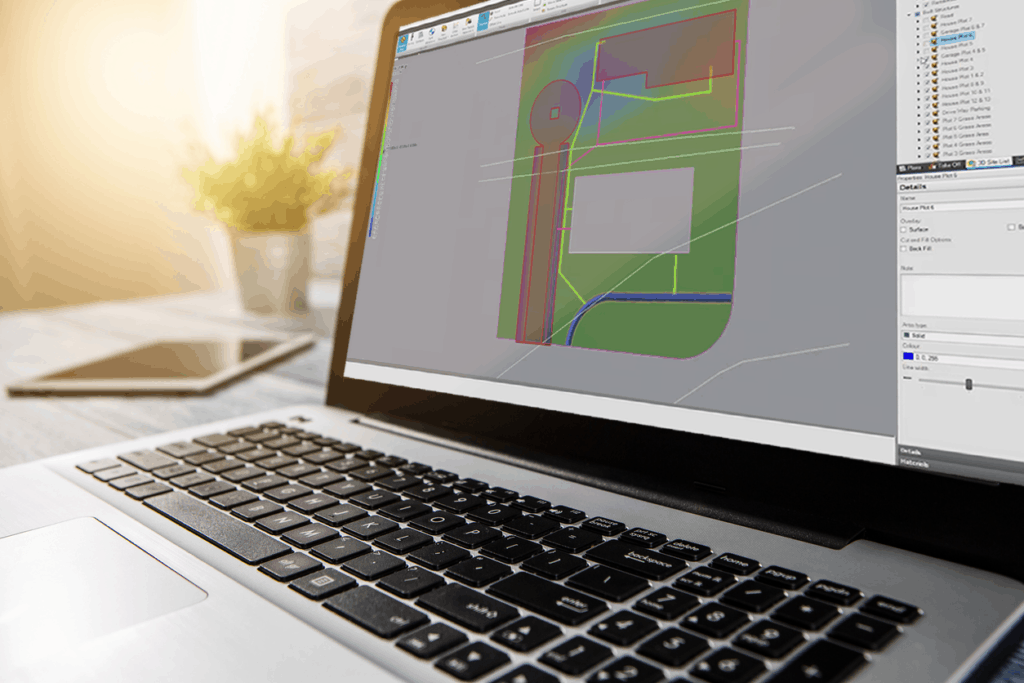 Another feature that has been asked for in recent times includes Heat Maps. Sometimes known as Colour Maps, Heat Maps are designed to convey details, simply. See cut and fill depths and elevations in a single view, and better plan work on your site when looking at everything in a simple to use way.
And that's just some of the features we're delivering with version 7. Take control of your earthworks estimating with, MudShark 7.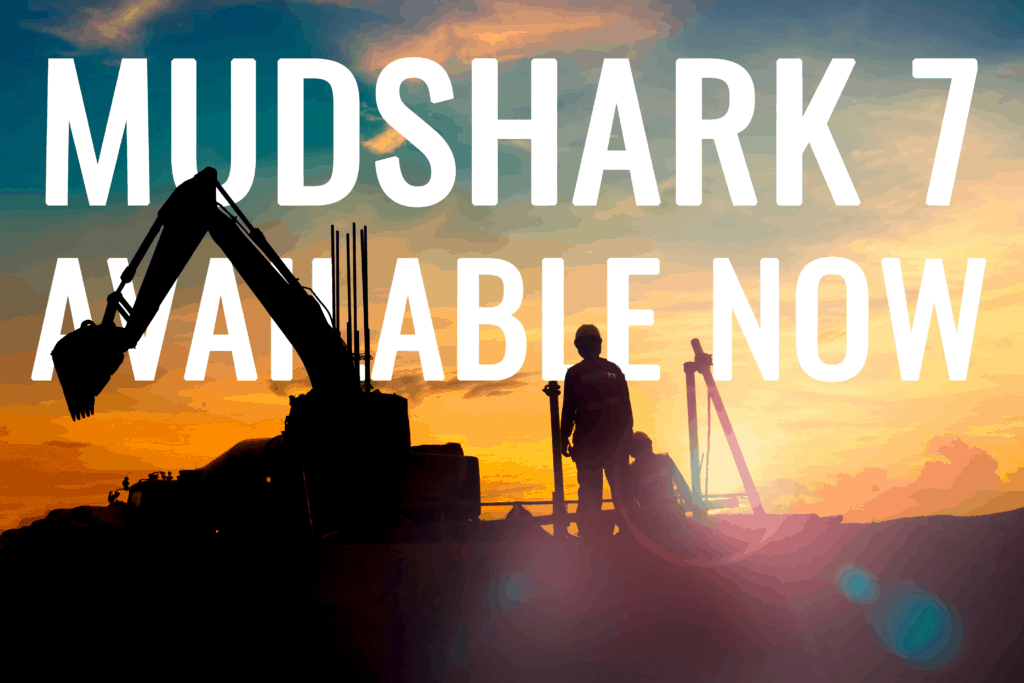 ---