When Brightbox Software was formed in September 2009, we had a simple vision: develop earthworks takeoff software that was accurate and easy to use. And when we first released MudShark, the feedback we got was that we accomplished our goal.


Over the years, we continued developing MudShark, striving to make it better. We improved the technologies we use in development and enhanced features, overhauled our calculation engine, and even updated our user interface with modern design standards; but our vision remains the same: accurate and easy.
Best Earthworks Takeoff
You could already calculate areas from existing volumes, structures or shapes; but now you can calculate areas without including volume depths. Because of the intelligent algorithm in MudShark, you will calculate true surface areas, which take into account any slopes or surface changes. Whether you're trying to measure an area from your plan that you don't want to assign depths to, or just need to measure an approximate shape that isn't even drawn on your plan, MudShark can help.
Looking back at the last decade, we can say with certainty that our mission has been a success; MudShark is one of the best earthworks takeoff software solutions in the world.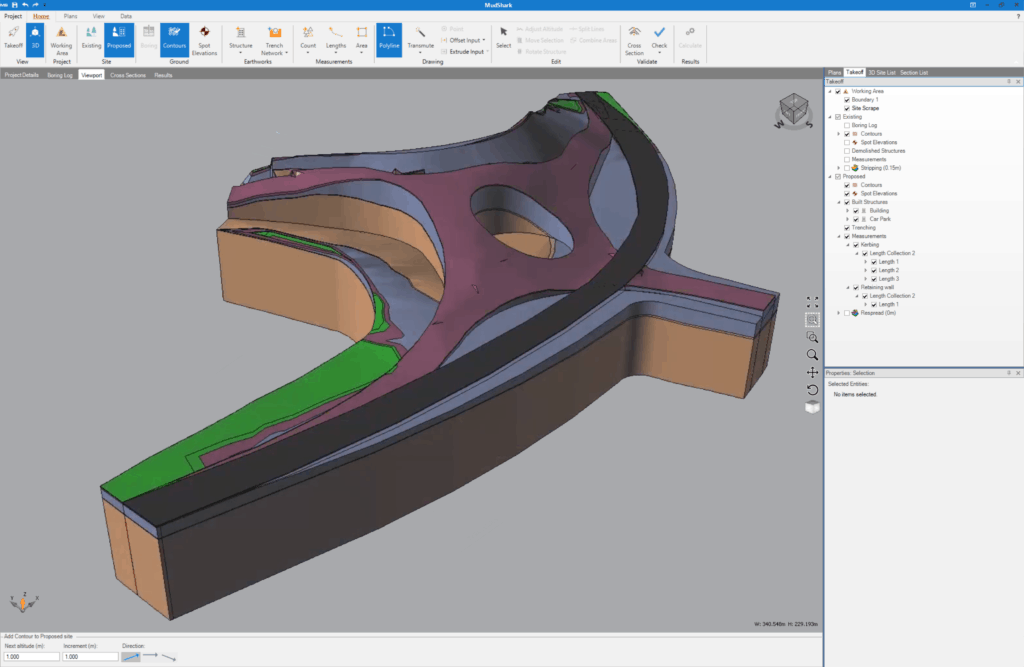 In the last year alone we released some of our best features, which include but aren't limited to:

Takeoff tools for counts, lengths, and areas
Advanced options to calculate banking and batter
Intelligent takeoff tool for dashed contours and lines
Interactive Heat Maps
Transmute Area tool to automatically find an area from a plan
Support for DWG 2018 files
Completely overhauled user interface
Buttons to export your results for Cubit, CostX, and, Microsoft Excel
We've also implemented plenty of fixes, improvements and other smaller features; and we're not finished yet. We are already planning new features and enhancements.

A Bright Future

Looking into the future, we're excited to continue improving MudShark. Some of our current projects in development include depth categories and simplifying banking and batter so your takeoff is even easier.
One of the reason's MudShark has succeeded in being an industry standard for earthworks takeoff is the feedback we've received over the years, for new features and improvements. And we're always eager for feedback from our customers. You can email us here.