DWG 2018 Support

Our customers have already started receiving new .dwg and .dfx files, and here at Brightbox it's important that you can make use of the latest technology.
MudShark can now accurately read in .dwg 2018 and .dfx 2018 file formats, so you can read in these files when exported from the latest version of AutoCAD or wherever you export your .dwg or .dfx files.
Approximately every 3 years Autodesk changes their file formats, making older versions of the software incompatible with this new file format.
Result Totals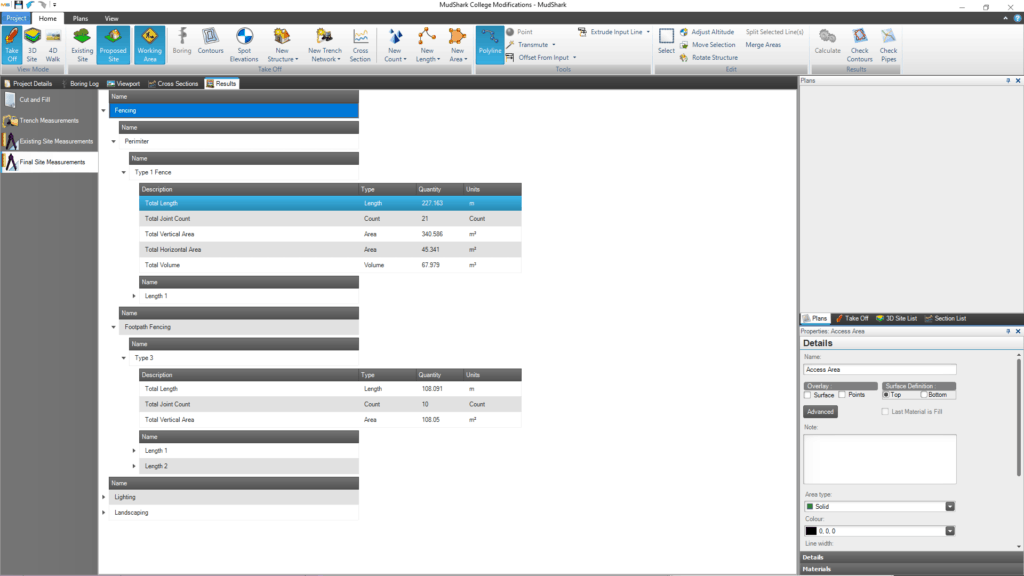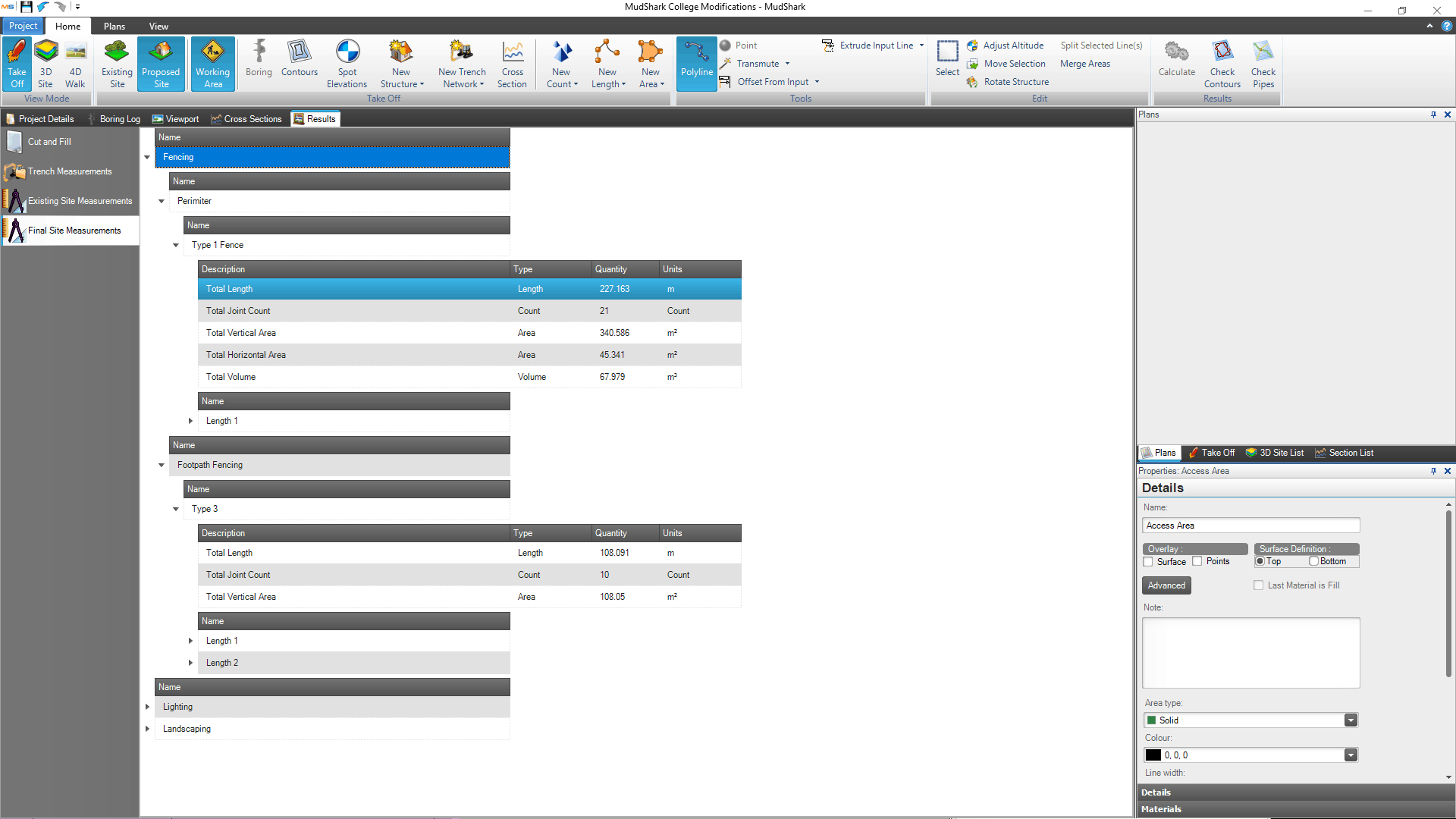 Since releasing our new Measurement Tools in MudShark 7, we've had many of our customers let us know they want to more easily see their totals for these new Areas, Lengths, and Counts in Results. We're excited to finally this to our customers.
It's easy to see to these totals too, from the Results tab in a project you will be able to see the various totals from your takeoff; including counts, lengths, areas and volumes. These totals will now appear at the top of your sub categories, so you can better summarize your results and find the values which are useful to you.
Improved Transmute Area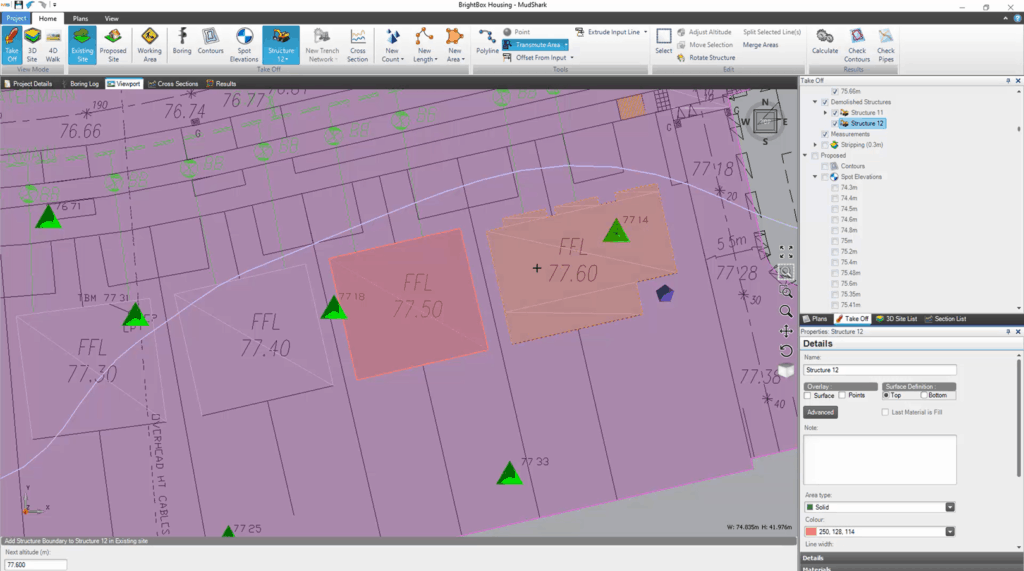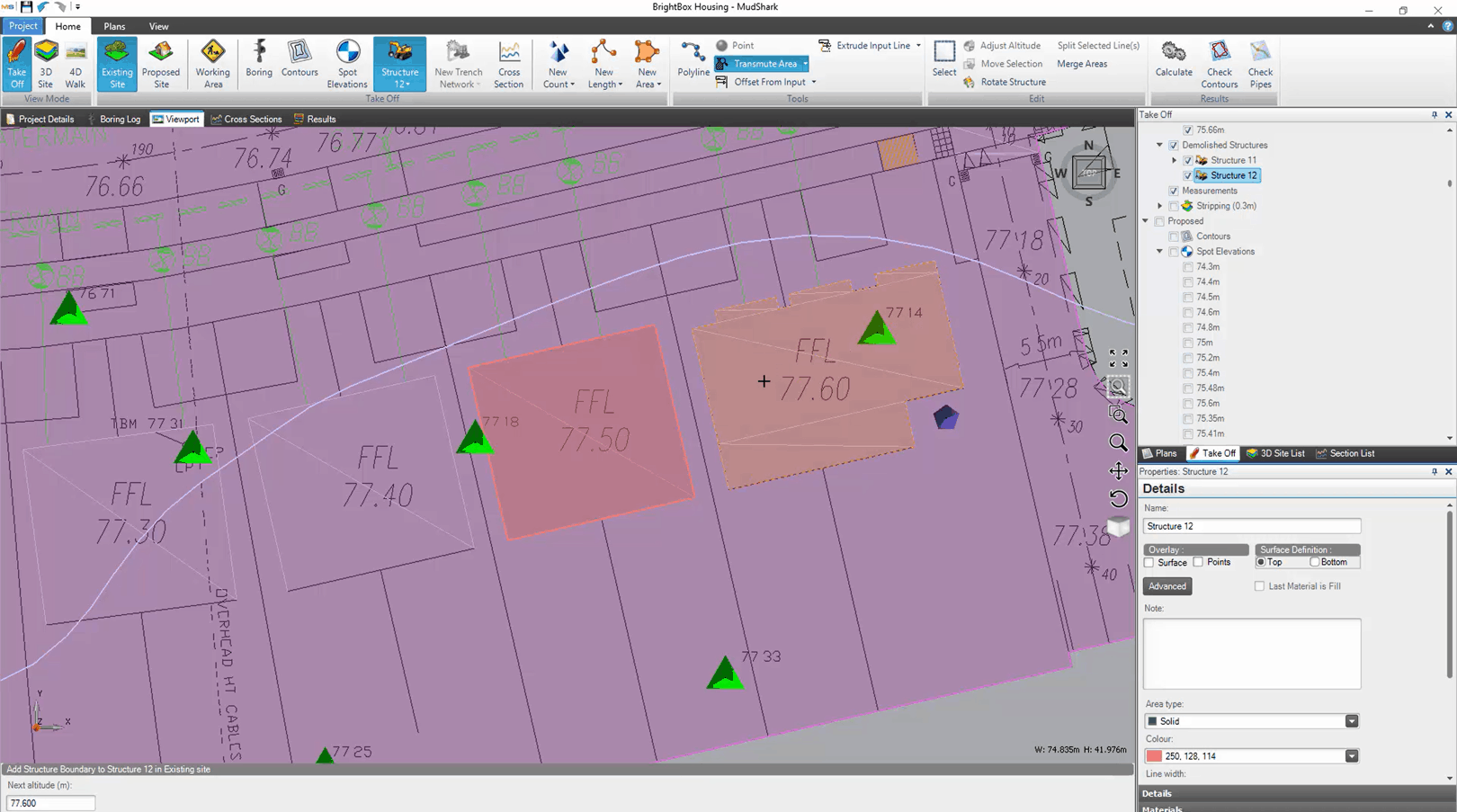 The best feature you're not using is Transmute Area, which is a feature that will find areas for you on your Plan without you having to trace around the shape. And now we've made Transmute Area, so it works better in more situations.
The biggest improvement we've introduced is that Transmute Area will work on larger areas, especially those equal to or bigger than 15 m2 or 50 sq ft.
We've also done work so that areas will be found easier, and with quicker feedback so you can see what Transmute Area is selecting.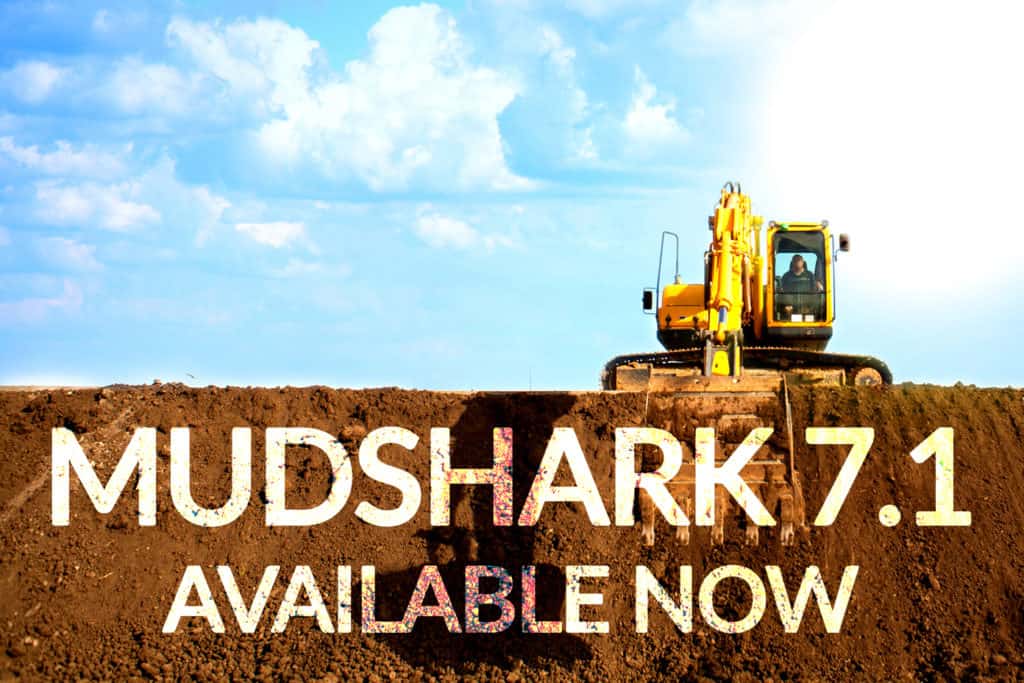 Improvements & Fixes

Improved performance when using Calculate by about 5%. This increase is noticeable for projects with 40 or more contours, or 2000 or more points of data or 10 or more structures.
Improved Transmute Dashed Line, so you can takeoff a wider range of dashed lines from a plan.
Improved how large arcs are handled when importing PDFs into MudShark.
Improved how trimming is calculated when trimming existing structures against existing surfaces.
Improved how Adjust Altitude works for some Transmuted lines.
Fixed an issue where you couldn't Transmute spots if the tins came in as quads.
Fixed an issue where the legend of the Heat Map was not calibrated when reopening a Project.
Fixed an issue which could display an error message and not recalculate a project if structures covered the entire site of a project. Improved how calculations are completed when invalid boundaries
Download

If you are using MudShark 7 already, you can download and use the latest update here:

If you are not using MudShark 7, ensure you contact our Support Team before upgrading.
---